Tours For You Spain
We're an Incoming Tour Operator and D.M.C. (Destination Management Company) to Spain and Portugal, focused in developing charming, luxury & experimental travel services. In one word, we aim for "unique".

We're a branch of Tours for You Portugal, founded in 2003, and we've became a Virtuoso On-Site to Portugal in January 2008. We were nominated 3 years in a row as the organizer of one of the best 5 Virtuoso Voyager Club Events in the entire World (more than 100 Top Class DMCs participate in these events). In 2014, Virtuoso nominated us as one of the best 5 On-Site Providers in the World. We're also the only Ensemble Travel Group On-Location to Portugal, as well as for American Express Crafted Journeys Program, Traveller Made and Travel Leaders Group. 
Part of the team of Tours For You Spain
Tours For You Spain was born out of dedication and recognition, and we share the same operating principles as Tours For You: a blend between quality and creativity, supported in the ability to adapt any journey or moment of discovery to "you", your personality and needs.
Our Team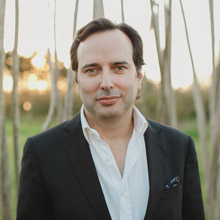 Engineer by Education, loves to create and undertake with precision and perfection all his projects, having always a watchful eye on the beauty surrounding. Therefore, Spain did not get unnoticed, it pulled him in… and he could not resist to its charm.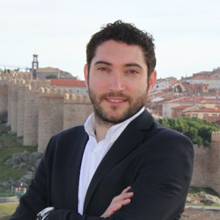 Pablo Calvo
Spain Manager
Graduated in History of Art and Master Degree in Cultural Heritage Management, he has been knowing every corner in Spain for years. Nowadays, he focuses his passion for his country in arranging the best available experiences for travelers visiting the Iberian Peninsula and showing its "hidden highlights".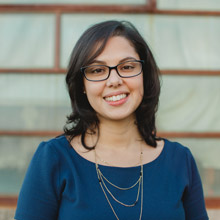 Ana Rodrigues
Sub-Director of Operations
With a Master Degree in Tourism Destinations, the interest for tourism started when she was a child and became a passion, especially for Spain, its culture and their people.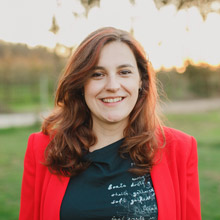 Rita Figueiredo
Private Travel Consultant
Graduated in Tourism Information, believes that travelling is a way of personal enrichment. One of her favourite destinations is Spain, where the people are warm and have so much to offer.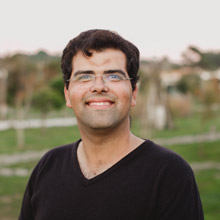 Tiago Falcão
Private Travel Consultant
Graduated in Tourism Information, with years of experience working with the Spanish market, he is truly enamored of its millennia old traditions, unique gastronomy as well as the passion and pride that constitute the hallmarks of this fantastic country.
Sónia Ribeiro
Financial Controller
Graduated in Business Administration. Has developed her professional activity in the financial area of multinational companies but it's in Tours For You Spain that she discovered the pleasure to account the transactions regarding the magnificent tours of our customers from Spain.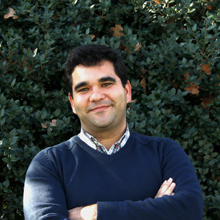 Edgar Rodrigues
Private Travel Consultant
Graduated in Tourism, with postgraduate in Tour Guiding. Early began to discover Spain, and it's fascinating natural and monumental heritage. But it was as a Tour Guide that he developed experience by accompanying travellers to the most incredible places in Spain, full of authenticity and tradition!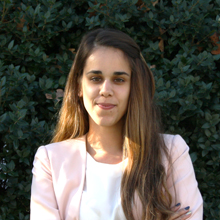 Madalena Somsen
PRIVATE TRAVEL CONSULTANT
Graduated in Tourism and Hospitality Management - Tourism Business Management, discovered the sector of Tourism by chance and was able to understand what means to work with passion. With Tours For You Spain her goal is to be able to show the essence of the culture and gastronomy of Spain.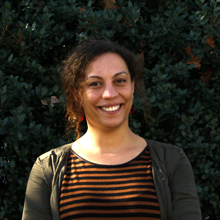 Penélope Lima
Private Travel Consultant
Graduated in Fashion Design and after a several experiences on the Hospitality and Tourism sector she starts feeling passionate of sharing with the world, Portugal enchantments. She also considers Spain as a "must" go destination, with a warm and monumental culture, delicious flavors, and diversity.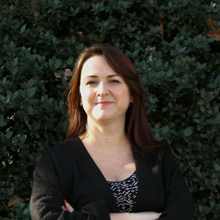 Sónia Pinto
Private Travel Consultant
Graduated in Sociology with a Master Degree in Anthropology, she worked for an airline and also as guest relations at a guesthouse in Lisbon and as a travel designer. She's passionate for music and literature and loves to communicate with people from different origins while sharing her taste for Portuguese culture and landscape.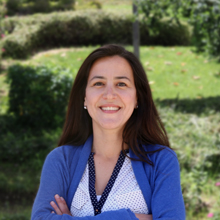 Alexandra Tormenta
PRIVATE TRAVEL CONSULTANT
Graduated in Touristic Operations Management, the passion for Portugal and Spain diversity started in an early age. The desire to know the World and the professional path led to more distant stops and increased the dream to the same in these two countries, showing the best they have to offer!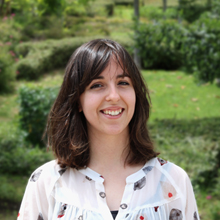 Lúcia Cesário
PRIVATE TRAVEL CONSULTANT
Having always been a curious person, she studied and worked in areas as diverse as museums, startups and amateur theatre. Tourism has opened her the doors for new challenges and the opportunity to pursue her true passion: to communicate and share history and culture.
Let's talk

You can request for information right here. If you'd like, call or e-mail us.  Join us for an infinite possibility of Spanish wonders!